Musiikki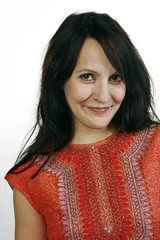 Sarjan tunnusmusiikki:
Vuokko Hovatta: Yhdessä Yössä
säv. Pessi Levanto, san. Sami Keski-Vähälä
>tunnuslaulun sanat löydät täältä
LEVYMUSIIKKILISTA

Jakso 1
1. Johnny: Ei syytä huoleen
(säv) Warren Harry, (suom san) Vainio Juha Harri,
Kultainen 60-luku, levy 1
Fazer Finnlevy 3984-27375-2
2. Carola ja Lasse Mårtenson: Mä lähden Stadiin (orig. "Jackson")
(säv) Rogers Gaby-Wheeler Billy Edd, (suom san) Reponen Pertti.
Kultainen 60-luku, levy 1
Fazer Finnlevy 3984-27375-2
3. Kristiina Hautala.: Kun kello käy
(säv, sov) Linnavalli Esko, (san) Vainio, Juha
Valitut Palat Musiikki/
V 99003 VV 3
4. Danny: Tuuliviiri
(säv) Capuano, Giosy, Capuano, Mario, (sov) Salo, Jaakko, (suom san) Tuomisaari, Kari Valitut Palat Musiikki/
V 99003 VV
5. Lasse Liemola ja Four Dogs: Me nuoret
(säv) Bennt Roy-Tepper Sid, (suom san) Liemola Lasse
Kultainen 60-luku, levy 1
Fazer Finnlevy 3984-27375-2
6.Apricot Brandy: Rhinoceros
Weis, Danny. Fonfara, Michael.
Elektra & Rhino (Warner) / R2 74745(3)
7. Beatles: Revolution
(säv, san) Lennon, John, McCartney, Paul
EMI / CDP 7908032
8. Sly and the Family Stone: M'lady
(säv, san) Stewart, Sylvester
Epic (CBS) / EGK 37071
9. Fleetwood Mac: Albatross
(säv) Green, Peter
Castle Communications / CCSCD 157
10.The Beach Boys: God only knows
(säv, san) Wilson Brian, (san) Asher Tony
Very best of the Beach Boys.
EMI Finland (Capitol) 777 7968962
11. David McWilliams: The Days of Pearly Spencer
(säv, san) McWilliams, David
The Love Generation levy 1
12. Kristina Hautala: Kuinkas hurisee?
(säv) Lee Peggy, (suom san) Puhtila Sauvo Niilo Pellervo
Kultainen 60-luku, levy 2
Fazer Finnlevy 3984-27375-2
13. Jouko ja Kosti: Muisto vain jää
(säv, san) Coburn, Shelly Donald
Kultainen 60-luku, levy 1
Fazer Finnlevy 3984-27375-2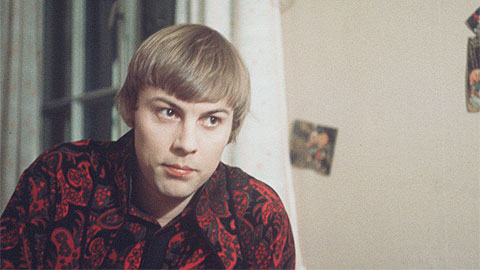 Jakso 2
1. Danny: Kesäkatu
(tekijät) Sebastian, John. Sebastian, Mark. Boone, Steve. (sov) Linnavalli, Esko, (suom san) Vainio, Juha
Kultainen 60-luku, levy 3
Fazer 4509 993652
2. Wigwam: Luulosairas
(säv, san) Gustavson, Jukka
Love / LRCD 9
3. Donovan: Catch the Wind
(säv, san) Leitch, Donovan
The Love Generation levy 1
4. Youngbloods: Get Together
(ekijät) Powers
The Love Generation levy 4
5. Jethro Tull: Living in the Past
(säv, san) Anderson, Ian
The Love Generation levy 2
6. Lovin´ Spoonful: Daydream
(tekijät) Sebastian, John B.
The Love Generation levy 3
7. Eero Raittinen: Uhkapeluri
(säv) Bacalov, Luis E, Zambrini, Bruno, Continiello. (sov) Raninen, Aarno. (san) Saukki
Bluelight / BLR 331142
8. Love affair: Everlasting Love
(tekijät) Cason, James, Gayden, Mac
The Love Generation levy 2
9. Senor Soul: Hypnotizer
(säv) Rodgers, Maurice
Beat Goes Public / CDBGPD 146
10. Soulset: Sauna soul
(säv, sov) Soulset
Parlophone (EMI) / 0946 3900332 7
11.Mama Cass: Dream a Little Dream of Me
(säv) Fabian Andre, Wilbur Schwandt, (san.) Gus Kahn
The Love Generation levy 4
12.Tom Jones: Fly Me to the Moon
(säv, san) Howard, Bart
Universal / 8829572(2)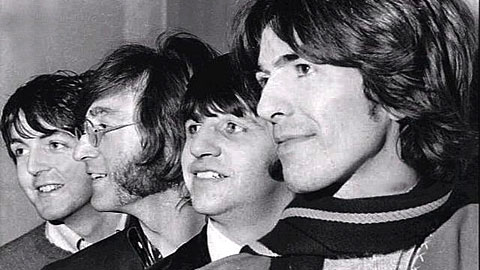 Jakso 3
1. Meters: Tippi toes
(säv) Nocentelli, Leo. Neville, Arthur. Porter, George, Jr. Modeliste, Joseph
Rhino (Warner) / 8122 735452
2. CCS : Whole Lotta Love
(tekijät) Page, Jimmy. Plant, Robert. Jones, John Paul. Bonham, John
This is 1970, raita 20
3. Markku Suominen: Hän
(säv) Russell Robert L. Bobby (alkup san) Russell Robert L. Bobby
Kultainen 60-luku levy 1, raita 24
Fazer Finnlevy 3984-27375-2
4. Suomen talvisota 1939-1940: Kekkonen rock
(säv) Venusberg, Erik af, (san) Kenttä, Lauri
Love Records / LRCD 11
5. Suomen talvisota 1939-1940: Vihreä valta
(säv) G. A. Johanssonin perikunta/pseud, (san) Oriveden kenkätehdas /pseud
Love Records / LRCD 11
6. New vaudeville band: Winchester cathedral
(tekijä) Stevens, Geoff
The Love Generation levy 3
7. Rauli Badding Somerjoki: Pilvet karkaa niin minäkin
(säv) Uhlenius Jani, (san) Laine Jarkko Aarre Juhani
8. Bobbie Gentry: Raindrops keep fallin´on my head
(säv) Bacharach, Burt, (san) David, Hal
This is 1970 raita 15
9. Led Zeppelin: Whole lotta love
(tekijät) Page, Jimmy. Plant, Robert. Jones, John Paul. Bonham, John
Atlantic (Warner) / 8122 799613
10. Fifth dimension: Aquarius/Let the sun shine in
(säv) MacDermot, Galt (san) Ragni, Gerome. Rado, James
The Love Generation levy 1 raita 4.
11. Scott McKenzie: San Francisco (Be sure to wear flowers in your hair)
(tekijä) Phillips, John
The Love Generation levy 3
Jakso 4
1. Byrds: Eight miles high
(tekijät): McGuinn, Roger Clark, Gene Crosby, David
The Love Generation levy 3 raita 2
LBSCD0018/3
2. Kom-teatteri: Kalliolle Kukkulalle
(säv, sov) Kaj Chydenius (san) kansanruno
Kaj Chydenius Kauneimmat rakkauslaulut, raita 1
Love LRCD 252
3. Yes: Heart of sunrise
(tekijät): Anderson, Jon. Squire, Chris. Bruford, Bill
Elektra & Rhino (Warner) / 8122 781862(2)
4. Glen Campbell: Dream baby (How long must I dream)
(säv, san) Walker, Cindy
This is 1971, raita 18
EMI 5099922779823
5. Shocking Blue: Venus. 1970
(säv, san) Leeuwen, Robert van
The Love Generation levy 2 raita 8
LBSCD0018/3
6. Lou Reed: Perfect day
(säv, sov, san) Reed, Lou. (sov) Jonson, Mick Bowie, David (sov).
BMG / 74321 984012
7. Irwin Goodman: Tositarkoituksin
(säv) Hammarberg, Antti (san) Salmi Veikko
Irwin Goodman St. Pauli ja Reeperbahn, raita 2
Safir safcd 2057
8. CCS: Brother
(säv) John Cameron, Alexis Korner
This is 1972, raita 16
EMI 5099922780928
9. Hurricane Smith: Oh, babe what would you say
(tekijät): Hurricane Smith
This is 1972, raita 11
EMI 5099922780928
10. Grant Green: Walk in the night
(säv) Bristol, Johnny. McLeod, Marilyn
Blue Note (Emi) / 0777 78962229
11. Ravel: Bolero
Venalve Bolero orkesterille
40000000_FONO_CD_68857_12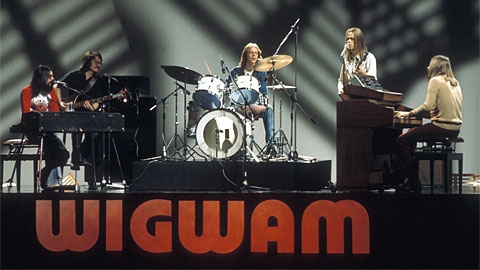 Jakso 5
1. Neil Young: Heart of gould
(säv, san) Young, Neil
Warner / 7599 272332
2. Ravel: Bolero
venalve Bolero orkesterille
40000000_FONO_CD_68857_12
3. T-REX: Children of the revolution
(säv, san) Bolan, Marc
Mega / MRCD 3188
4. Pekka Pohjola: Metsonpeliä
(säv, sov) Pohjola, Pekka
Love / LRCD 71
5. Hector: Palkkasoturi
(säv) Sainte Marie Buffy, (suom san) Harma Heikki
Kultainen 60 –luku levy 1 raita 9
Fazer finnlevy 3984-27375-2
6. Hot Chocolate: You´ll Always be my Friend
(tekijät): E. Brown - T. Wilson
This is 1972, raita 9
EMI 5099922780928
7. CAROLA: Ei aina käy niin kuin haaveillaan
(säv) Barry John, (suom san) Reponen Pertti Juhani
Kultainen 60-luku, levy 2 raita 10
Fazer Finnlevy 3984-27375-2
8. Stevie Wonder: Superstition
(säv, san) Wonder, Stevie
Motown (Universal) / 1539922
9. Moody Blues: I'm just a singer
(säv, san) Lodge, John
Threshold & Decca (Universal) / 9845507
10. CCS: Brother
(säv) John Cameron, Alexis Korner
This is 1972, raita 16
EMI 5099922780928
11. Uriah Heep: Easy Livin´
(säv, san).Hensley, Ken
Castle Communications / CLACD 108
Jakso 6
1. Rauli "Badding" Somerjoki: Fiilaten ja höyläten
70-luku Suurten hittien vuosikymmen 2 levy 5, raita 18
(säv) Berry, Chuck, (suom san) Laine, Jarkko
2. Aulikki Oksanen: Kenen joukoissa seisot
(säv) Chydenius, Kaj, (san) Oksanen, Aulikki
Musiikkia elokuvasta kenen joukoissa seisot, raita 1.
Love LXCD 649
3. Agit-Prop: United Fruit
(säv) Ojanen Eero, (alkup. san) Neruda, Pablo, (suom san) Saaritsa, Pentti
4. Hurriganes: Keep a knockin
(säv, käänt) Penniman, Richard W.
5. Irwin Goodman: Vain elämää
(säv) Hammarberg, Antti, (san) Salmi Veikko, (sov) Johansson, Paul Mikael
Tupla Finnhits levy 1 raita 6.
Fazer Finnlevy 0630-14176-2
6. Incredible Bongo Band: Bongolia
(säv) Botkin, Perry
Mr. Bongo / MRBCD 043
7. Quilapauyn: Pueblo Unido Jamas
(säv, sov) Sergio Ortega, (san) Pablo Neruda
8. Marion: Tom Tom Tom
(säv, san) Lehtinen Rauno
70-luku suurten hittien vuosikymmen 2 levy 2 raita 6.
Love LXCD 649
9. Astor Piazzolla: Tango Apasionado
(säv) Astor Piazolla
10. Agit-Prop: Laulu Allendelle
(säv) Ojanen, Eero, (san) Saaritsa, Pentti
Musiikkia elokuvasta Kenen joukoissa seisot, raita 11
Love LXCD 649
11. Carpenters: Goodbye to love
(tekijät) Carpenter, Richard. Bettis, John
A&M / CDA 63601
12. Eric Clapton: Layla
(tekijät) Clapton, Eric. Gordon, Jim
Polydor (Universal) / 1746193
13. Cozy Powell: Dance with the devil
(säv) Hayes, David. Dennys, Phil
This is 1973, raita 7
EMI UK
Jakso 7
1. George McRae: Rock your baby
(tekijät) Casey, Harry Wayne. Finch, Richard
This is 1974. Raita 7
EMI 5099922781123
2. Rolf Bergström ja pyhimykset: Rokkibaby
(tekijät) Casey, Harry Wayne. Finch, Richard, (sov) Korlin, Randy (suom san)
Johansson, Chrisse
Tupla Finnhits levy 2 raita 12.
Warner Music Finland 5050466 63162 6
3. Kaseva: Tyhjää
(säv, san) Raivio, Asko. (sov) Kaseva
Love / LXCD 640
4. Hurriganes: Roadrunner
(säv, san) McDaniel, Ellas, (sov) Hurriganes
70-luku suurten hittien vuosikymmen 2 levy 5 raita 20.
Warner 8573 806182
5. Andy Kim: Rock me gently
(säv) Andy Kim
This is 1974, raita 18.
EMI 5099922781123
6. Bryan Ferry: The "in" crowd
(tekijä) Billy Page
This is 1974, raita 12.
EMI 5099922781123
8. Disco-Tex and the Sex-O-Letters: Get dancing.
Crewe, Bob. Nolan, Kenny. (sov) Miller, Bruce Rhino
/ R2 75595(1) /
9. Ike and Tina Turner: Nutbush city limits
(tekijä) Turner Tina
This is 1973 raita 5.
EMI 50999 2278102 4
10. Osmonds: Crazy Horses
Polydor / 5270722
(tekijät) Osmond, Alan. Osmond, Wayne. Osmond, Merrill. (sov) The Osmonds
Lloyd, Michael
11. The Hollies: The Air that I Breathe
(tekijät) Albert Hammond, Mike Hazlewood, Phil Everly
This is 1974, raita 8.
EMI 5099922781123
12. Alwari Tuohitorvi: Rokataan vaan
(säv, sov) Alajoki, Seppo. (san) Pikanen, Raimo
Capitol (EMI) / 0946 3913892 0
13. Abba: Waterloo
(tekijä) Andersson Benny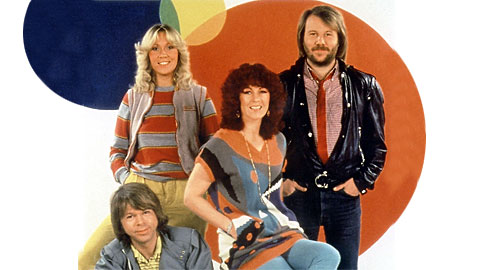 Jakso 8

1. Mikko Alatalo: Hazardi
(säv, sov, san) Alatalo, Mikko (sov) Tabula Rasa
Tupla Finnhits levy 4 raita 10
Warner Music Finland 5050466 63172 5
2. Be Bop Deluxe: Made in heaven
(tekijä) Bill Nelson
This is 1976, raita 16.
EMI 50999 2278942 6
3. Tavares: Heaven must be missing an angel
(tekijät) St. Lewis, K. Perren, Freddie
This is 1976, raita 3
EMI 50999 2278942 6
4. Juha Vainio: Mä uskon huomispäivään
(säv) Chris Arnold-David Martin, (san) Juha Vainio, (sov) Jaakko Borg, J Brown
Tupla Finnhits levy 4 raita 16.
Warner Music Finland 5050466 63172 5
5. Dr Hook: If not you
(tekijä) Dennis Locorriere
This is 1976, raita 13.
EMI 50999 2278942 6
6. Taiska: Mombasa
(säv) Fabio Frizzi, (san) Jyrki Lindström, (sov) Paul Fagerlund
Tupla Finnhits levy 4 raita 4
Warner Music Finland 5050466 63172 5
7. Vicky Rosti: Tuolta saapuu Charlie Brown
(säv, alkup.san) Paula, Benito di, (sov) Samuli, Veikko, (san) Reponen, Pertti Tupla Finnhits levy 4 raita 1
Warner Music Finland 5050466 63172 5
8. Blue Öyster Cult: Don´t fear the reaper
(säv, san) Roeser, Donald
EMI (Premier) / CDGH 1978
9. Helen Reddy: Angie baby
(tekijä) O'Day, Alan
This is 1975, raita 19
EMI 50999 2278882 5
10. Fredi ja Ystävät: Pump pump
(säv) Siitonen, Matti, (sov) Hyvärinen, Antti, (san) Salmi, Vexi
Tupla Finnhits levy 4 raita 3
Warner Music Finland 5050466 63172 5
11. Three Dog Night: Mama told me not to come
(tekijä) Newman
The Love Generation levy 4 raita 9
LBSCD0018/4
12. Lou Reed: Perfect day
BMG / 74321 98401
(säv, sov, san) Reed, Lou. (sov) Ronson, Mick, Bowie, David
Jakso 9

1. The Stranglers: Peaches
(teki) Stranglers, The
This is 1977, raita 18
EMI 50999 2278952 5
2. Freeman: Ajetaan tandemilla
(säv, sov) Friman, Leo. (sov) Jakoila, Antero. (san) Hector/pseud
70-luku suurten hittien vuosikymmen 2 levy 5, raita 14
Warner 8573 806182
3. Iggy Pop: Lust for life
(tekijät) Pop, Iggy. Bowie, David
Virgin (EMI) / 0946 3308982 2
4. Althea and Donna: Uptown top ranking
This is 1977, raita 7
(tekijät) Althea Forrest – Donna Reid
EMI 50999 2278952 5
5. Santana: She´s not there
(säv, san) Argent, Rod
EMI (Premier) / CDGH 1977
6. The Motors: Dancing the night away
(tekijät) Garvey, Nick. McMaster, Andy
This is 1977, raita 13
EMI 50999 2278952 5
7. Incredible Bongo Band: Bongolia. 1973
(säv) Botkin, Perry
Mr. Bongo / MRBCD 043
8. Hot Chocolate: Put your love in me
(teki) E. Brown
This is 1977, raita 16
EMI 50999 2278952 5
9. Karma: Hyvää huomenta Suomi
(säv) S. Goodman, (suom san) Juha Vainio, (sov) Karma
Tupla Finnhits 4, raita 12
Warner Music Finland 5050466 63172 5
Alkuperäinen nimi: CITY OF NEW ORLEANS
10. Crystal Gayle: Don´t it make my brown eyes blue
(teki) Leigh, Richard C.
This is 1977, raita 14
EMI 50999 2278952 5
Jakso 10

1. Frankie Miller: Darlin
(teki) O. Blandmeyer
This is 1978, raita 11
EMI 50999 2278962 4
2. Maarit: Jäätelökesä
(säv, sov) Hurmerinta, Sami. (san) Alatalo, Mikko
Fazer, Warner / 8573 806142
3. Pepe Wilberg: Saat miehen kyyneliin
(säv) L. Reed. (suom san) J.Lindström. (sov) B.Björklöf
4. Marshall Hain: Dancing in the city
(teki) Kit Hain - Julian Marshall
This is 1978, raita 2
EMI 50999 2278962 4
5. Vesa-Matti Loiri: Lapin kesä
(säv) Kaj Chydenius. (san) Eino Leino. (sov) Ojanen, Paakkunainen, Donner
70-luku suurten hittien vuosikymmen 2 levy 2, raita 20
Warner 8573 806182
6. Hot Chocolate: Every 1´s a winner
(teki) Errol Brown
This is 1978, raita 6
EMI 50999 2278962 4
7. Fleetwood Mac: Albatross
(teki) Peter Green
The Love Generation levy 2 raita 6
LBSCD0018/2
7. Fredi: Uneen aika vaipuu
(säv) Milian Balabue Enrique, (suom san) Johansson Chrisse. (sov) Henriksson Raimo
Tupla Finnhits 1, raita 14
F (= Fazer) 0630 141762
Alkuperäinen nimi: Charly
8. The Hollies: He ain´t heavy he´s my brother
(tekijät): Bob Russell, Bobby Scott
This is 1969, raita 1
EMI 50999 2277962 5
Jakso 11
1. Veikko Lavi: Tukilisä-Jenkka
(säv, san) Lavi, Veikko. (sov) Vainio, Taito
70-luku suurten hittien vuosikymmen 2 levy 2, raita 15
Warner 8573 806152
2. Eero ja Jussi & the Boys: Ei aika mennyt koskaan palaa
(säv) Andreshevski, B. L. (sov) Paakkunainen, Seppo. (sov, san) Raittinen, Jussi Kultainen 60-luku levy 4, raita 1
Fazer finnlevy 3984-27375-2
3. Elvis Costello: Watching the detectives
(säv, san) Costello, Elvis/pseud/
Hip-O (Universal) / B 000863502
4. Vicky Rosti: Menolippu
(tekijät) Hunter, Hank. Keller, Jack. (sov) Samuli, Veikko. (san) Saukki
70-luku suurten hittien vuosikymmen 2 levy 2, raita 10
Warner 8573 806152
Alkuperäinen nimi: One way ticket
5. Matti Järvinen: Sameassa vedessä
(säv, san) Järvinen, Matti
Rocket / ROK 002
6. The Flying Lizards: Money
(teki) David Cunningham
This is 1979, raita 9
EMI 50999 2278972 3
7. Bruce Springsteen: The River
(säv, san) Springsteen, Bruce
Columbia (Sony) / 4785552
8. Public Image LTD: Death Disco
(teki) Public Image LTD
This is 1979, raita 16
EMI 50999 2278972 3
9. Pigbag: Papa´s got a brand new pigbag
(tekijät) Carpenter, Chip. Freeman, Rodger. Johnstone, James. Lee, Chris. Moore, T. O. Underwood, Simon. Hamlyn, Chris.
Virgin / 7243 8402482 6
10. Dr Feelgood: Milk and Alcohol
(teki) Mayo, John. Lowe, Nick
This is 1979, raita 5.
EMI 50999 2278972 3
11. Muska: Tää se päivä on
(teki): Holly, Buddy. Petty, Norman. Allison, Jerry. (sov) Jakoila, Antero. (san) Hector
Parlophone (EMI) / 0946 3929062 8
12. AC/DC: Highway to hell
(tekijät) Young, Angus. Young, Malcolm. Scott, Bon
Atlantic / SD 192442
Jakso 12

1. Ventures: Sleigh ride
(säv) Anderson, Leroy
Rhino / R 275767
2. Frederik: Linda Linda
(teikjät) Eijck, Hans van. Tetteroo, Petrus. Boesveld, (sov) M. Halonen, Kalervo. (san) Johansson, Chrisse
70 -luku suurten hittien vuosikymmen 2 levy 2, raita 1
Warner 8573 806152
3. Stooges: T.V. Eye
(säv, sov, san) Stooges, The
Elektra & Rhino (Warner) / 8122 731752
4. Aretha Franklin: I never Loved a Man
(säv, san) Shannon, Ronnie. (sov /jousiosuus) Chalmers, Charles
Atlantic / R 271063(1
5. Pelle Miljoona: TV
(säv, san) Tiili Petri Samuli
6. Pigbag: Papa´s got a brand new pigbag
(tekijät) Carpenter, Chip. Freeman, Rodger. Johnstone, James. Lee, Chris. Moore, T. O. Underwood, Simon. Hamlyn, Chris.
Virgin / 7243 8402482 6
7. Van Morrison: Brown Eyed Girl
(säv, san) Morrison, Van
Polydor (Polygram) / 314 5374592
8. Procol Harum: Whiter shade of pale
(säv, san) Brooker, Gary Reid, Keith
Knight / PSDCD 47003(3)
9. John Lennon: Happy Xmas (war is over)
(säv, san) Lennon, John
Parlophone (EMI) / 7243 8219542 9
10. Lasse Mårtenson Studio-orkesteri: Myrskyluodon Maija
(säv, sov) Lasse Mårtensson
Tupla Finnhits 5, raita 4.
Fazer Finnlevy 0630-14180-2
11. Ry Cooder: It´s gonna work out
(säv) McCoy, Rose Marie, McKinney, Sylvia
Warner Bros. / 9362 455992
12. Jackie Wilson: (Your Love Keeps Lifting Me) Higher and Higher
(tekijät) Smith, Carl. Jackson, Gary L. Miner, Raynard